Now that the weather is warming up in Montana, riders are itching to get their motorcycle out and ride. Montana has a lot of beautiful roads and there is nothing like viewing the scenery from a motorcycle. Before you jump on your bike, it's important to take some time now to get your motorcycle ready for all the rides you have planned.
Motorcycle's Fluids
Spring is the best time to change your oil and oil filter. Consult your owner's manual for the proper oil filter and oil to use. Check and top off all the other fluids in your engine including the following.
Brake Fluid
Coolant
Transmission Oil
Hydraulic Clutch Fluid
Fork Oil
Look for any changes in consistency and color of your motorcycle's fluids. If you suspect any fluids have degraded you may want to schedule a service.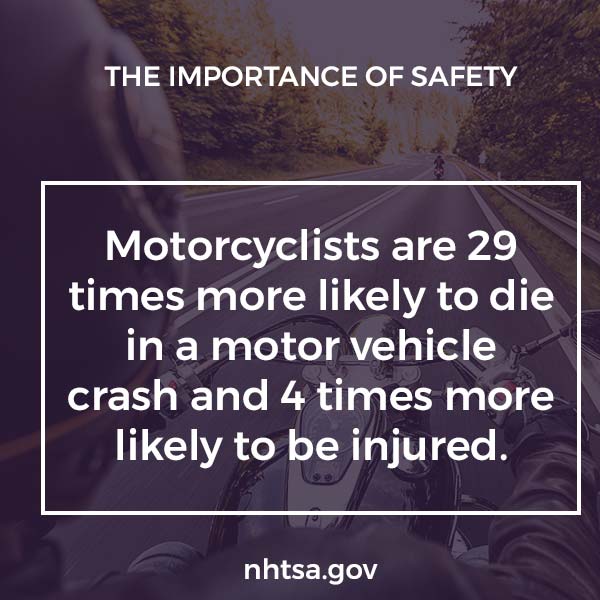 Checking the Battery
A common issue with a motorcycle being stored all winter is a drained battery. While many riders remove their battery or use "trickle chargers", it's still a good idea to test your battery and charge it before you head out. If the battery is over 5 years old, it might be a good time to swap it out.
Belts and Chains
Take a moment to inspect your drive chain or drive belt for signs of wear (like cracking or fraying). Clean the bike chain when it gets dirty or according to your owner's manual.
Check Your Brakes
Check your motorcycle's brake system. Replace any worn pads or cracked lines. It's important to test the front and rear brakes separately to make sure they're in working order.
Wheels and Tires
Check the air pressure in both tires and fill up the pressure according to your tire specifications. Low pressure can make your motorcycle difficult to handle while wearing them out faster. Also check for signs of damage such as cracks and low tread. Replace tires as necessary.
Seeing at Night
Test all of your lights, not just your motorcycle's headlight. It's important that others can see you while you're riding. Check your taillights, brake lights, turn signals, and flashers are all working and visible.
Stay In Control
While you're testing your signals, test the rest of your controls to make sure they are road ready. Check your steering, clutch, throttle, and other controls before you head out.
Wearing the Right Gear
What you wear while you ride has the potential to save your life. Don't neglect your riding gear. Check your helmet for cracks and other signs of damage that could compromise it. Helmet manufacturers recommend getting a new helmet around every 5 years. Even though Montana does not have a universal helmet law, you should wear one. Helmets are vital for safe riding and can protect you from a serious brain injury.
Skills and Confidence
If it's been a few months since your last right, be sure to take it slow. Take a spin around your neighborhood. This is a good opportunity to check controls and lights to catch any issues before hitting the open road. Whether your new or experienced rider, consider motorcycle rider safety training courses to enhance your skill and confidence. Montana Motorcycle Rider Safety
It's important to take the time to properly test and maintain your motorcycle. This is not only to keep you safe while riding but also to protect the other motorists around you.
The content contained in this article is for informational purposes only and should not be used in lieu of seeking professional advice from a certified technician or mechanic. We encourage you to consult with a certified technician or mechanic if you have specific questions or concerns.
Safety Concerns
Our attorneys and staff at Odegaard Miller Injury Lawyers have been helping people seriously injured in motor vehicle accidents or while working on the job. Through our 100+ years of experience, we've seen thousands of families suffer from accidents. While we are proud to have helped these families get their life back, it would be better if the accident never happened in the first place.
While it's impossible to prevent every accident from happening, our firm will continue to post safety related tips and articles to help keep you and your family safe. Should you need help, we'll answer the call!