Each year, approximately 3,000 people die in motor vehicle crashes involving a distracted driver. In 2019, 3,142 people were killed making this the cause of 8.7% of all crash fatalities that year, according to the National Highway Transportation and Safety Administration (NHTSA). This is the equivalent of 8 people killed in crashes per day.
Common Distractions
Anything that takes your attention away from driving is considered a distraction. Common distractions while driving include eating, smoking, adjusting controls, and looking at maps.
Most distractions fall into one or more categories
Visual: taking your eyes off the road
Manual: taking your hands off the wheel
Cognitive: taking your mind off driving
Texting while driving is one of the most dangerous of all distracted driving activities because it fits into all three categories, it takes your hands off the wheel and eyes and mind off the road.
Distracted Driving? There's an App for That
Both Google and Apple have created technologies that seamlessly integrate your smartphone into your vehicle's infotainment systems. These platforms promise to reduce distracted driving by introducing voice assisted commands while limiting notifications and actions that require screen time.
Apple CarPlay
Experience your iPhone seamlessly integrated into your vehicle's dashboard using Apple CarPlay. You can get directions, make calls, send and receive messages, and enjoy your favorite music all on your car's built-in display.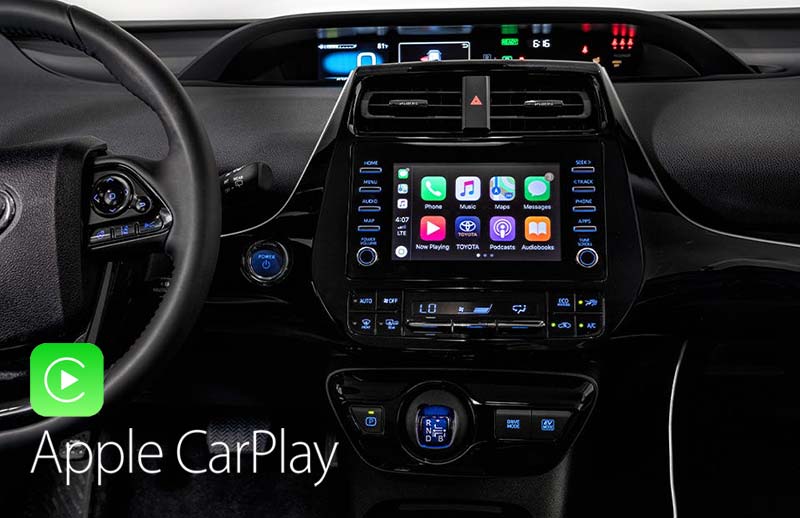 CarPlay connects through your vehicle's USB interface or wirelessly in newer car models. The bulk of features can be accessed using Siri (Apple's digital assistant) for quick commands. Drivers can also navigate the software through the touchscreen or through your vehicle's center console and steering wheel buttons. Vehicle settings aren't part of CarPlay, so drivers will have to exit or bypass CarPlay to adjust climate controls or change driving modes.
Google's Android Auto
Similar to Apple's CarPlay, you can connect your Android smartphone to your car's display using Android Auto. Google's also integrated their powerful Google Assistant to keep your eyes on the road and hands on the wheel. Use your voice to find routes, play your favorite songs, or to send a text or make a hands-free phone call.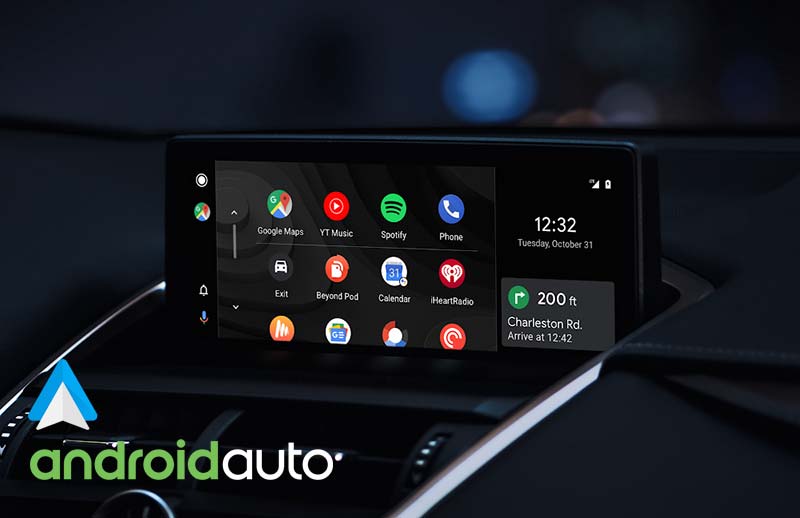 Android Auto connects through your vehicle's USB interface or wirelessly in newer car models. Google Assistant integration can easily be accessed by saying "hey google" followed by the command, "Directions to Odegaard Miller Injury Lawyers in Billings" for example. Drivers can also navigate through the touchscreen or your vehicle's center console and steering wheel buttons. Vehicle settings are not widely available, so drivers will have to exit or bypass Android Auto to adjust climate control or change driving modes.
Third Party Apps
While there's a great deal of functionality with both Apple CarPlay and Android Auto right out of the box, third-party app developers can also extend the functionality of their app to support each platform. There are already several apps for music playback but new apps are appearing for actions like finding parking spots, cheapest prices on gas, and even EV stations for electric cars.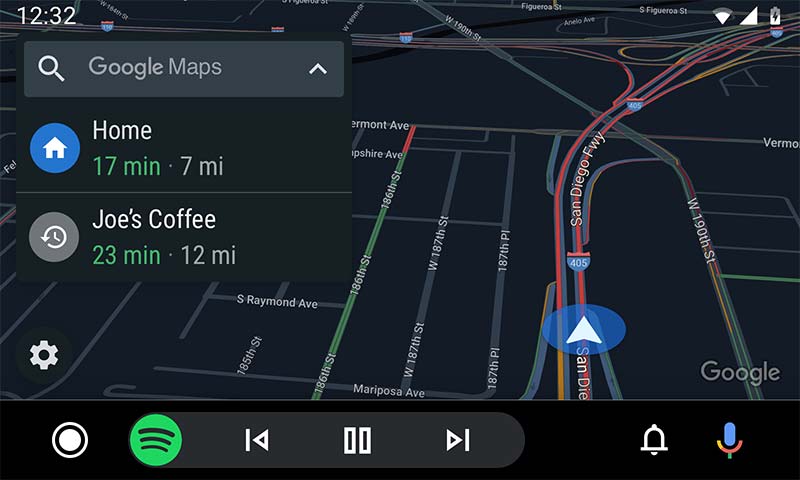 Phone and Vehicle Compatibility
Apple Car play is supported on iPhone 5 and newer devices. Any Android phone running Android 5 and new can power Android Auto. And it's built into Android phones with Android OS version 10 and later.
A wide variety of vehicle makes and models support either Android Auto or Apple Car Play. Some manufacturers even support both. Some companies do charge extra for the platform while others include it as standard equipment.
If your vehicle doesn't include Android Auto or Apple CarPlay support, you can upgrade your vehicle's stereo with after market compatible head units. With Android Auto, you can also simply download Android Auto to your device to use as a standalone application mounted to your dash.
Safety Concerns
Our attorneys and staff at Odegaard Miller Injury Lawyers have been helping people seriously injured in motor vehicle accidents or while working on the job. Through our 100+ years of experience, we've seen thousands of families suffer from accidents. While we are proud to have helped these families get their life back, it would be better if the accident never happened in the first place.
While it's impossible to prevent every accident from happening, our firm will continue to post safety related tips and articles to help keep you and your family safe. Should you need help, we'll answer the call!