The devices we carry in our pockets include so many features that it's hard to know everything they can do. One interesting feature on Google Pixel phones is Car Crash Detection which for one man saved him from being trapped under a Bobcat loader for hours, potentially saving his life.
A Reddit user (u/postnospam) by the name of Chuck Walker posted his experience with Car Crash Detection on his Google Pixel 4XL. "I have no recollection of how the accident happened. I just remember waking up in horrible pain struggling to breathe." says Walker 6 months after the accident.
While working in a Bobcat loader on his property, the heavy machinery rolled off a ledge and fell into a small ravine, landing upside down with Walker unconscious and trapped inside the cab. When Walker did finally regain consciousness he heard a voice from one earbud that managed to remain in his ear, "To my surprise, it was an emergency dispatcher! He told me that help was on the way and they had already contacted my wife. Within a few minutes, I heard the welcome wailing of a parade of rescue equipment."
A couple of weeks prior to the accident Walker enabled Car Crash Detection on his phone. Even though his phone was thrown out of reach somewhere in the cab, the phone's Car Crash Detection feature had been triggered. Since Walker was unconscious and couldn't respond to the prompts, the phone immediately dialed 911 emergency services and provided his location.
The accident left Walker with 7 broken ribs and 4 broken thoracic vertebrae. With the location of the accident "deep" on his property, it's likely Walker could have been trapped for several hours before anyone even knew he was missing.
Instead, Walker's Google Pixel phone had emergency services at his location within minutes potentially saving his life.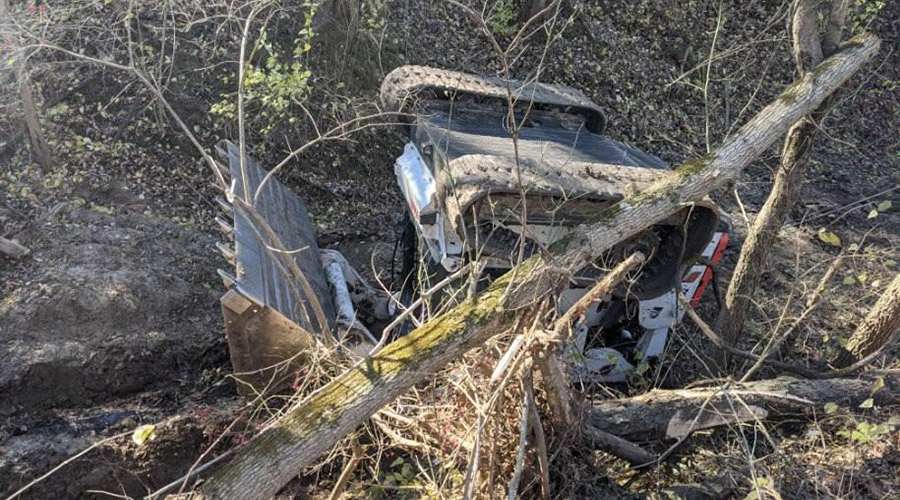 Photo included in Chuck Walker's Post
Google Car Crash Detection
While Car Crash Detection is exclusive to Google Pixel phones (Pixel 3+), this feature is disabled by default. The safety feature requires access to location services as well as the microphone and motion sensors used for crash detection and contacting emergency services.
Google Pixel devices have several safety features which you can choose to enable by visiting Google's "Get help in an emergency using your Pixel phone" resource.
Apple Watch Fall Detection
Fall Detection is a similar feature that's built into the Apple Watch series 4 which has reportedly been able to detect when users are involved in car accidents. In a similar process, if your watch detects a hard fall, it will prompt for your attention and if no movement is detected, will automatically call emergency services.
Apple devices have several safety features which you can choose to enable by visiting Apple's "iPhone and Apple Watch safety features."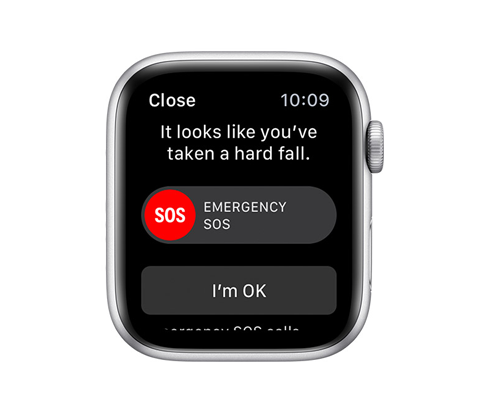 Don't have a Google Pixel or Apple Watch?
As the saying goes, "there's an app for that". Check out your device's supported app stores for safety apps and features.
Safety Concerns
Our attorneys and staff at Odegaard Miller Injury Lawyers have been helping people seriously injured in motor vehicle accidents or while working on the job. Through our 100+ years of experience, we've seen thousands of families suffer from accidents. While we are proud to have helped these families get their life back, it would be better if the accident never happened in the first place.
While it's impossible to prevent every accident from happening, our firm will continue to post safety related tips and articles to help keep you and your family safe. Should you need help, we'll answer the call!