Odegaard Miller Law and Kovacich Snipes Johnson, two of Montana's leading law firms, have combined their practices. The new firm will be called Odegaard Kovacich Snipes, P.C., and will be the state's largest personal injury and workers' compensation firm with offices in Billings, Great Falls, and Helena.
Paul Odegaard and Mark Kovacich, friends and colleagues for over 20 years, have both dedicated their practices with the similar vision of representing injured Montanans and have achieved outstanding results. Presented with the opportunity to grow their firms and provide legal services statewide, the two were eager to combine the knowledge of their teams to offer clients a powerhouse lineup of Montana-based attorneys and staff. Ben Snipes, Andrew Miller, and Ross Johnson are also partners in the new firm. Odegaard Kovacich Snipes was founded with shared core values of trust, accountability, and a tenacious commitment to doing right by its clients. The firm's combined extensive experience and deep resources will be dedicated to supporting clients cases with quality representation, clear communication, and exceptional results.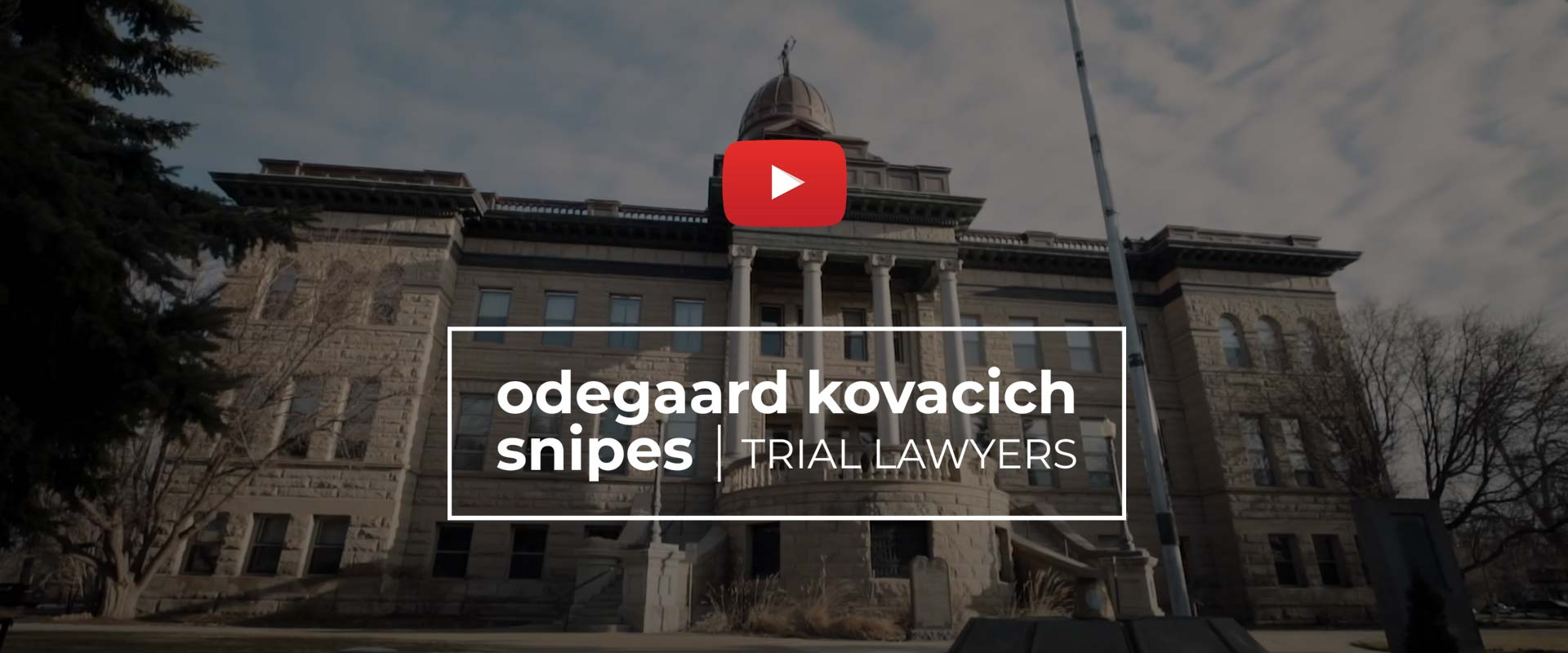 With strong local roots across the state, the staff of Odegaard Kovacich Snipes take pride in being committed to their local communities. They are inspired by their fellow Montanans to work diligently and steadfastly fight for their clients to take on the toughest cases and go up against some of the largest corporations in the nation. They are held to the absolute highest standards and grounded in providing unparalleled service.
After suffering an injury, you deserve excellent legal representation. It is critical to work with a team of professionals that has the experience, knowledge, and resources to handle your case. Odegaard Kovacich Snipes works every day to make sure its clients get the excellent representation they deserve. The firm offers free consultations for potential clients, and works on a contingency basis, meaning you won't pay unless you recover. Call us at (406) 222-2222 or fill out our FREE no risk case-evaluation form.