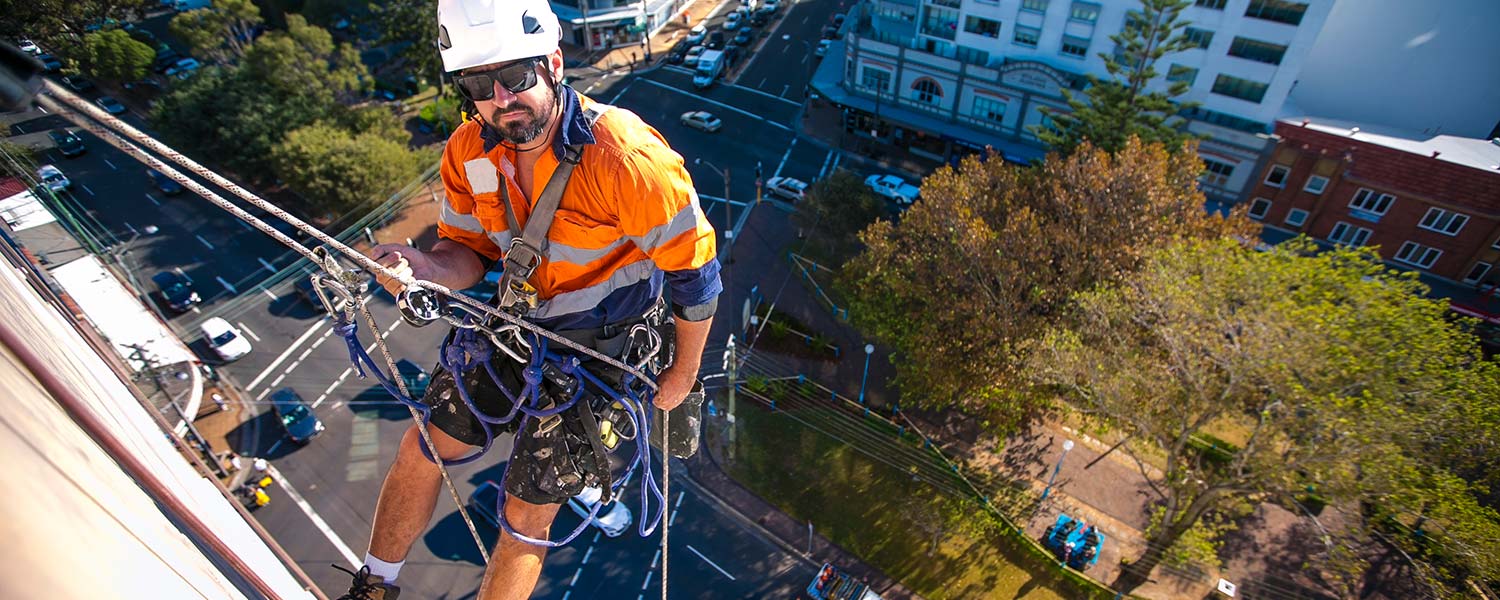 There were 5,147 accidental deaths in the American workplace in 2017 according to data presented from the Bureau of Labor Statistics. This number makes up the highest in the past decade though slightly down from the previous year. This data displays that certain occupations carry a much higher risk than others.
Transportation accidents were overwhelmingly the leading cause of death. With the size of the state, this puts Montana at a much higher risk. Falls, slips, and trips were the second leading cause of death, responsible for 887 fatal work injuries that year.
But which jobs are the most dangerous?
Using this data presented from the BLS, the following is a look at the occupations with the most fatalities per 100K workers in 2017.
25. Electricians
Fatal injuries in 2017: 8.4 per 100,000 workers
Total: 74 fatal injuries, 4,890 nonfatal injuries
Most common fatal accidents: Falls, slips, trips
24. Firefighters
Fatal injuries in 2017: 8.9 per 100,000 workers
Total: 34 fatal injuries
Most common fatal accidents: Transportation incidents
23. Painters, construction and maintenance
Fatal injuries in 2017: 8.9 per 100,000 workers
Total: 44 fatal injuries, 4,200 nonfatal injuries
Most common fatal accidents: Falls, slips, trips
22. Athletes, coaches, umpires and related workers
Fatal injuries in 2017: 9.5 per 100,000 workers
Total: 24 fatal injuries, 3,170 nonfatal injuries
Most common fatal accidents: Transportation incidents
21. Taxi drivers and chauffeurs
Fatal injuries in 2017: 10.5 per 100,000 workers
Total: 62 fatal injuries, 2,640 nonfatal injuries
Most common fatal accidents: Transportation incidents
20. Mining machine operators
Fatal injuries in 2017: 11.7 per 100,000 workers
Total: 7 fatal injuries, 370 nonfatal injuries
Most common fatal accidents: Contact with objects and equipment
19. Operating engineers and other construction equipment operators
Fatal injuries in 2017: 11.8 per 100,000 workers
Total: 45 fatal injuries, 2,230 nonfatal injuries
Most common fatal accidents: Transportation incidents
18. Police and sheriff's patrol officers
Fatal injuries in 2017: 12.9 per 100,000 workers
Total: 95 fatal injuries
Most common fatal accidents: Violence and other injuries by persons or animals
17. First-line supervisors of mechanics, installers and repairers
Fatal injuries in 2017: 13.1 per 100,000 workers
Total: 35 fatal injuries, 3,540 nonfatal injuries
Most common fatal accidents: Transportation incidents
16. Construction laborers
Fatal injuries in 2017: 14.3 per 100,000 workers
Total: 259 fatal injuries, 21,760 nonfatal injuries
Most common fatal accidents: Falls, slips, trips
15. Grounds maintenance workers
Fatal injuries in 2017: 15.9 per 100,000 workers
Total: 191 fatal injuries, 13,310 nonfatal injuries
Most common fatal accidents: Falls, slips, trips
14. Maintenance and repair workers, general
Fatal injuries in 2017: 16.6 per 100,000 workers
Total: 87 fatal injuries, 23,200 nonfatal injuries
Most common fatal accidents: Falls, slips, trips
13. Helpers, construction trades
Fatal injuries in 2017: 17.3 per 100,000 workers
Total: 11 fatal injuries, 2,660 nonfatal injuries
Most common fatal accidents: Falls, slips, trips
12. First-line supervisors of construction trades and extraction workers
Fatal injuries in 2017: 17.4 per 100,000 workers
Total: 121 fatal injuries, 5,320 nonfatal injuries
Most common fatal accidents: Falls, slips, trips
11. Miscellaneous agricultural workers
Fatal injuries in 2017: 17.7 per 100,000 workers
Total: 154 fatal injuries, 13,500 nonfatal injuries
Most common fatal accidents: Transportation incidents
10. Electrical power-line installers and repairers
Fatal injuries in 2017: 18.6 per 100,000 workers
Total: 26 fatal injuries, 1,710 nonfatal injuries
Most common fatal accidents: Exposure to harmful substances or environments
9. First-line supervisors of landscaping, lawn service and groundskeeping workers
Fatal injuries in 2017: 21.0 per 100,000 workers
Total: 53 fatal injuries, 1,040 nonfatal injuries
Most common fatal accidents: Contact with objects and equipment
8. Farmers, ranchers and other agricultural managers
Fatal injuries in 2017: 24.0 per 100,000 workers
Total: 258 fatal injuries, 180 nonfatal injuries
Most common fatal accidents: Transportation incidents
7. Driver/sales workers and truck drivers
Fatal injuries in 2017: 26.9 per 100,000 workers
Total: 987 fatal injuries, 77,470 nonfatal injuries
Most common fatal accidents: Transportation incidents
6. Structural iron and steel workers
Fatal injuries in 2017: 33.3 per 100,000 workers
Total: 14 fatal injuries, 1,280 nonfatal injuries
Most common fatal accidents: Falls, slips, trips
5. Refuse and recyclable material collectors
Fatal injuries in 2017: 34.9 per 100,000 workers
Total: 30 fatal injuries, 1,340 nonfatal injuries
Most common fatal accidents: Transportation incidents
4. Roofers
Fatal injuries in 2017: 45.2 per 100,000 workers
Total: 91 fatal injuries, 2,810 nonfatal injuries
Most common fatal accidents: Falls, slips, trips
3. Aircraft pilots and flight engineers
Fatal injuries in 2017: 51.3 per 100,000 workers
Total: 59 fatal injuries, 630 nonfatal injuries
Most common fatal accidents: Transportation incidents
2. Logging workers
Fatal injuries in 2017: 87.3 per 100,000 workers
Total: 55 fatal injuries, 350 nonfatal injuries
Most common fatal accidents: Contact with objects and equipment
1. Commercial Fishers and related fishing workers
Fatal injuries in 2017: 100.0 per 100,000 workers
Total: 41 fatal injuries, 120 nonfatal injuries
Most common fatal accidents: Transportation incidents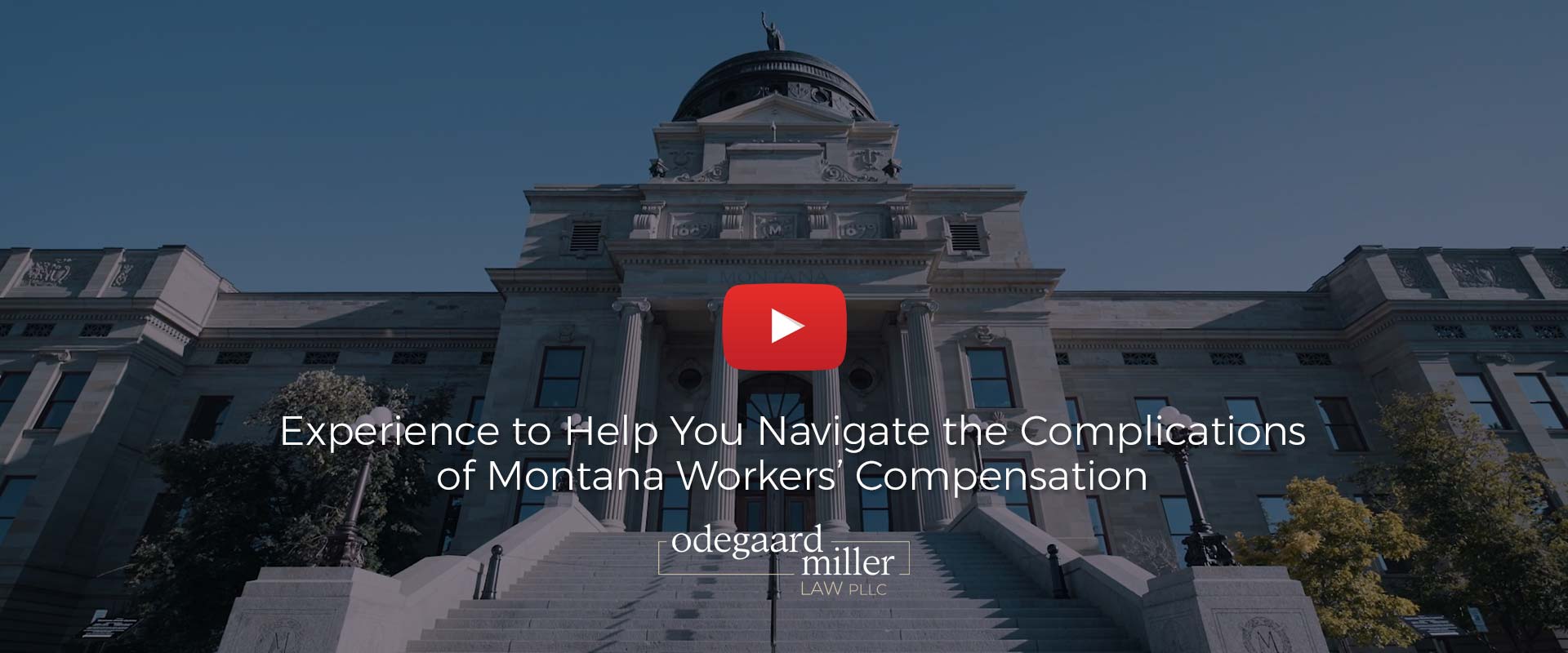 ---