Montana workers who have had prolonged exposure to asbestos need to be concerned with the potential long-term effect that this will have on their health. One of the more common ailments that impact many of these Montana workers is asbestosis, which can cause shortness of breath or coughing, and this condition can result in significant damage to the lungs.
Unfortunately, it is not uncommon for people suffering from asbestosis to develop more serious health conditions, including lung cancer or mesothelioma. If you or a loved one is suffering symptoms that you feel may be connected to being exposed to asbestos, you must have an experienced lawyer review your claim.
For more than three decades, the lung cancer and asbestosis lawyers at Odegaard Kovacich Snipes have provided aggressive representation to workers who have been exposed to asbestos. We have handled more than 1,000 asbestos-related cases for our clients. We know what is necessary for you to recover maximum compensation.
Why Hire Us For Your Lung Cancer & Asbestosis Claim in Billings, Helena, and Great Falls?
There are firms across the country that handle asbestosis or lung cancer from asbestos exposure claims. If you hire one of these practices, you might never meet your lawyer and have difficulty determining what is happening with your claims due to this distance.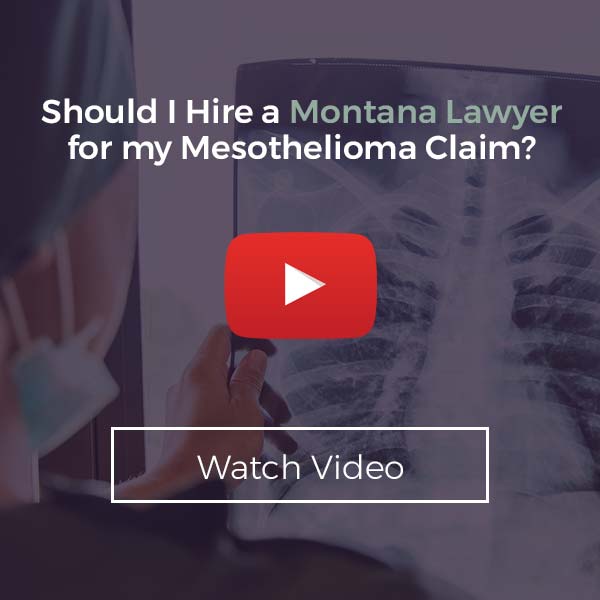 When you work with our firm, you will have a Montana lung cancer and asbestosis lawyer who knows how the law operates in regards to asbestos claims. We will thoroughly review your claim, and make sure that we are pursuing all of the compensation that is available to you.
After preparing your case, our lawyers will be there to assist you with all stages of your claim, including litigation, if necessary. We have recovered more than $500 million dollars for our past clients in serious injury cases, and many of our lawyers have received Trial Lawyer of the Year awards from the Montana Trial Lawyers Association.
Learn More About What Our Experienced Lawyers Can Do To Help You Today
We are the law firm other firms call to help them take on their toughest cases. We have the skills, experience, and resources available to help you recover maximum compensation. Contact Odegaard Kovacich Snipes for aggressive representation. All claims are handled on a contingent-fee basis.